Your Growth Success Starts Right Here.
Access the world's top growth experts and their proven insider strategies. Stay for the community of modern marketers and business leaders who will help turn your vision into reality. 
Connect with Next-Level Growth Experts
Whether you are pursuing a career down the conventional path, creating a sustainable services business, or launching the next unicorn, here's your chance to gain access to insider conversations from proven industry leaders. Learn how to think like a modern marketer and next-generation business leader with an experimental mindset designed to reach proven and repeatable results.
Stay Current on Trends, Strategies, and New Technologies
The world of marketing evolves so rapidly, it's often difficult to keep up with the changes. Our community members share their personal experiences to help guide and support peers through today's challenges and tomorrow's opportunities.
Attend Forward-Thinking Events
Attend our virtual event series featuring the world's top marketing and growth professionals. Receive a complimentary pass and priority access to speak at our Growth Innovate Conferences, including the B2B, B2C, and Product & Growth summits.
Ask the Questions You Always Wanted To 
Our judgment-free zone encourages an open and honest discourse about finding success. Network with experts and receive exclusive advice from proven professionals on how to position yourself for upward mobility-- no matter where you are on your journey.
Learn What They Didn't Teach You In School.
Isn't it time you received a real-world, no-nonsense education from the industry-leading experts who are exactly where you want to be?
Developing a growth mindset
Scaling through growth tactics
Finding opportunity and justifying value
Interviewing, negotiation and compensation
Identifying advocates and ambassadors
Pinpointing fit and messaging
Mapping buyer personas and journeys
Pitching new ideas and getting buy-in
Driving demand with event marketing
Creating a positive culture and more
 Invest in Your Future Success.
Become a Pro Member Today.
Create a Growth Blazers profile
Introduce yourself to the community
Network and meet other members

Access full Growth Experts directory

Receive curated public job listings
Unlock the Full Experience (recommended)
Everything a Member gets plus ...

100+ Video Replays & Slides from Event Library
Curated Persona Education Tracks & Interest Groups
Learn Directly from Growth Experts at Live AMAs

Negotiate a Better Salary with our Compensation Studies

Insightful Discussions about Growth Ideas, Tech Stacks, Challenges
Hidden Promos & Offers from Our Partners
Exclusive Job Opportunities from Hiring Managers
What Growth Blazers Will Do For You.
EXPERTS. EVENTS. COMMUNITY.
Video Library Featuring Expert and Speaker Alumni Talks
Instantly watch and learn from the world's top growth marketing and business professionals.
Private Circle Community Group
Build a network of peers and cohorts who will be there for you when you need them.
Research, Resources & Templates
Browse available documents for reference and inspiration before implementing best practices.
Discounts, Savings & Perks
Receive perks, incentives & discounts to up-and-coming tech solutions and platforms.
Networking Opportunities
Connect with like-minded people and receive priority job opening alerts before they go live.
Weekly Newsletter
Never miss out with our email newsletter aggregating highlights from the week that was.
Who should join Growth Blazers?
No matter if you're looking to climb the corporate ladder or start a new revenue stream ... we've got you covered. Join the Growth Blazers community if you are the following:
In-House Marketer
Growth Marketer
Agency Marketer
Product & Brand Marketer
Event & Experiential Marketer
Field Marketer
Demand Gen & Performance Marketer
Marketing Ops & Data Analyst
Social & Paid Media Marketer
SEO & Digital Marketer
Founder, Soloprenuer & Entrepreneur
Virginia Nussey
Director of Marketing at MobileMonkey
In Growth Blazers, marketers have a community for sharing strategies and trading tactics with the brightest, most rigorous, boundary-pushing growth experts in the world. I credit Growth Blazers for leading the industry's most authentic virtual summits with crazy-insightful speakers and genuinely invested partners.
Ariel Yoffie
MBA Candidate at Harvard Business School
Everyone genuinely wants to learn, gain fresh perspective, and help each other solve hard problems. I feel incredibly lucky to belong to such a welcoming and diverse community.
Jason Barbato
Senior Director of Growth at HYPR | The Passwordless Company
The community mixes the best minds in marketing, product development, and user experience from startups, SMBs, and enterprises, joined for a cause: to share experiences, advance knowledge, network, and celebrate the power of growth as a business mindset.
Veronica Shelton
Co-Founder, Director of Design and Technology at OAK THEORY
As a first time founder, I connect with the community's pay-it-forward mindset of building mutually beneficial relationships with other business leaders and entrepreneurs.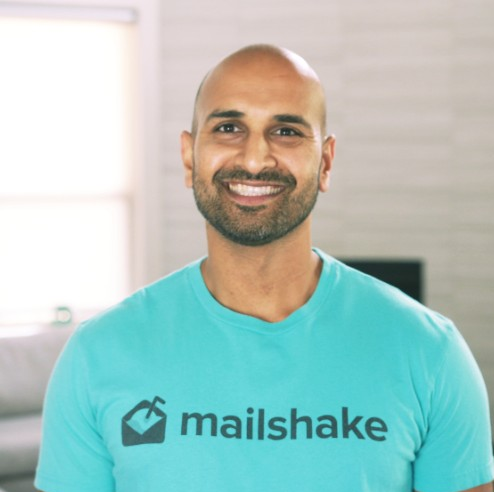 Sujan Patel
Co-Founder of Mailshake; M
anaging Partner at Ramp Ventures
This is the community I turn to when I want to connect with industry leading growth and business leaders who are constantly changing the game and pushing boundaries.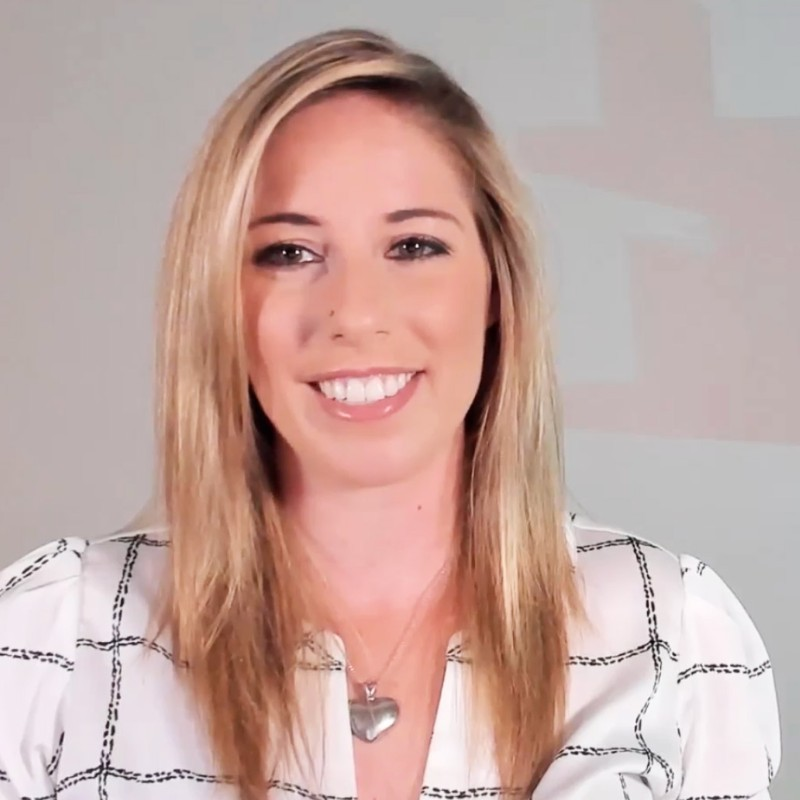 Shana Haynie
Director of Demand Generation at Hearst Bay Area
Being a part of this community has helped me grow my network, as well as, given me a leg up against the rest of the marketing world when it comes to guiding strategy and being considered for high-quality job roles. If you are looking to create connections with some of the most powerful people in the growth marketing industry, I highly recommend joining Growth Blazers.
Meet Our Experts in Residence.
A snapshot of our rockstar growth pros and past event speakers.
Camila Borda Kaul
Strategy @ Google
Founder @ Just a Squiggle
Mayur Gupta
Chief Marketing & Strategy Officer @ Gannett - USA Today
Carol Tran
Ex-Head of Growth @
Dolby Laboratories & Advisor
Jason McClelland
Chief Marketing Officer
@ Algolia
Kady Srinivasan
SVP Global Head of Marketing
@ Klaviyo
Jon Chang
Head of Shopping Growth
@ Klarna
We had a vision for Growth Blazers.
A global community that provides access to the latest growth strategies, promotes equality among its members, and provides business opportunities not available anywhere else.
And I'm happy to say that vision has become a reality.
By democratizing information and investing in the personal growth of every Growth Blazers member, we've been able to make all of our career journeys much easier and more rewarding.
After all, building a career takes time, effort, and dedication. There are no easy fixes and shortcuts. We can all take ours further by working together.
We all have something to contribute, because we've all had our very own unique business experiences (no trolling, bullying, or get-rich-quick schemes here!). So the culture we've fostered at Growth Blazers acknowledges and celebrates that.
And we'd like you to join us!
We're open to everybody who's willing to take their careers to heights they never believed possible, while contributing something in return to make the next member's experience even better. This is why we welcome any suggestions you have so long as they don't compromise the integrity of our mission.
As our members often tell us, they signed up for the "learning" but stayed for the "belonging" – our community.
Growth Blazers is, of course, much more than just a practical growth education.
It's also a powerful professional network that will have your back – from wherever you start on your career path to wherever you ultimately end up on it.
We're all in this together, and there's plenty of room for everyone.
Your friend in growth,
Vasil Azarov // Founder
The time is now! Supercharge your growth by joining our community of experts and peers just chomping at the bit to share their knowledge and expertise with you!